Exterior Walls and Flatwork
We have an endless number of block retaining walls (which will eventually be faced with stone) around the property. For several months we had guys out digging and pouring the foundations, then cutting and laying the block for these walls.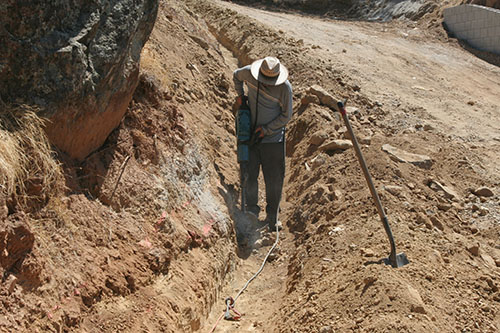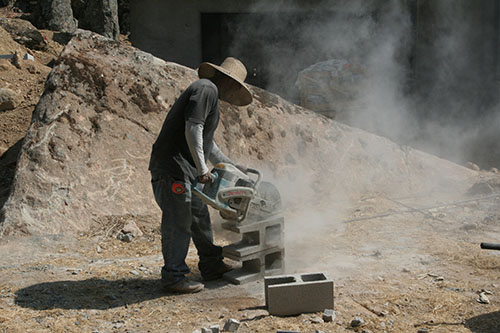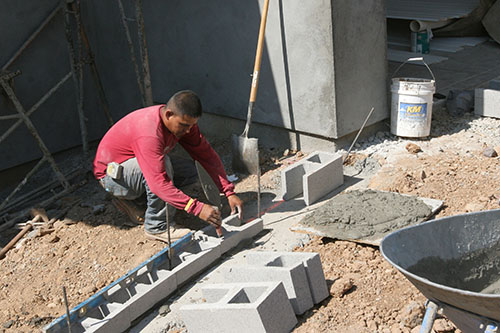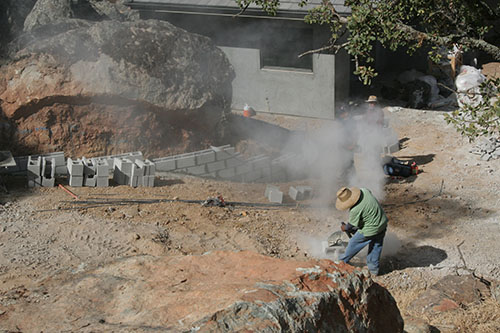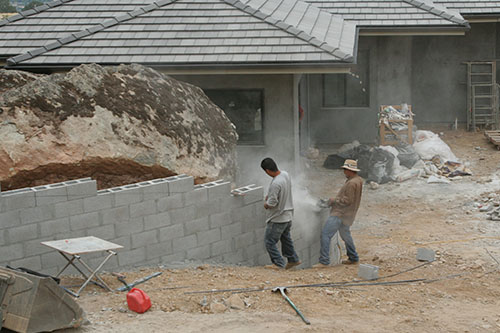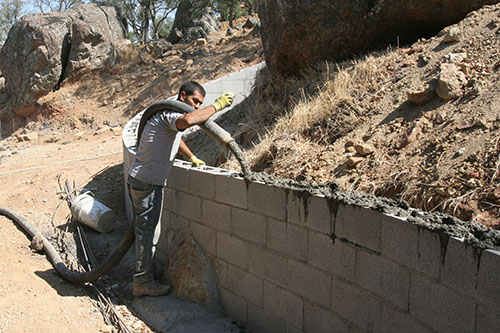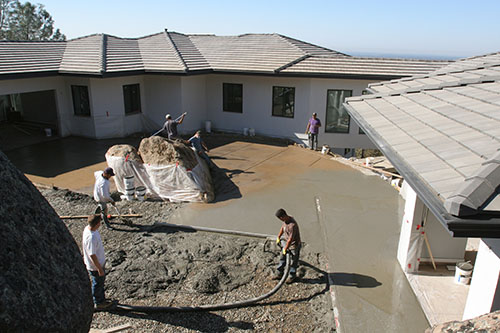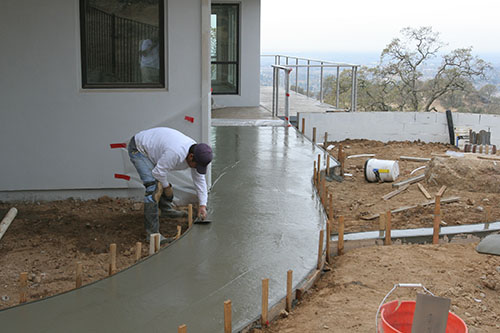 The front porch extends from the driveway to the door, and is the third bridge at the property. This one is a concrete structure built much like a freeway overpass.