French "Views of Paris" Issues
Here are three signed artist's die proofs of some of the most beautiful French stamps issued. These proofs are actually pulled by the artists (Gandon and Decaris, here), and are not printed in the same color as the issued stamps, which as shown as well. Typically, 6-12 copies of such proofs are made, some are kept by the artist, some are given away.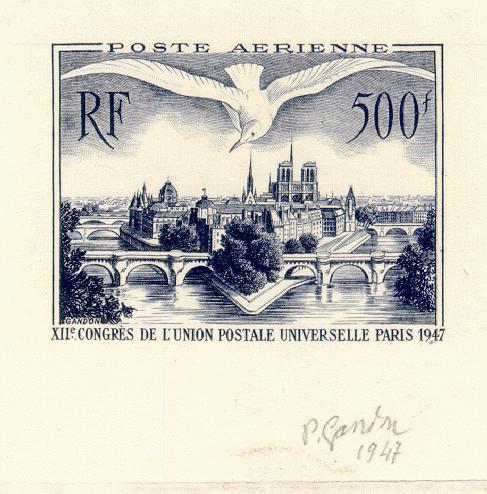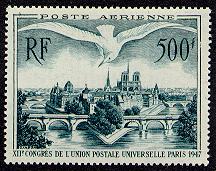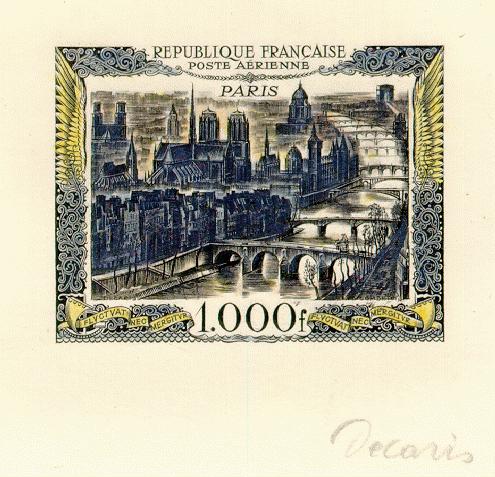 This proof was actually hand-colored, to show possibilities for the final printing (which ended up in rather bland colors).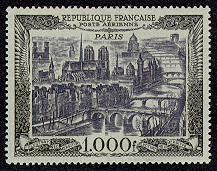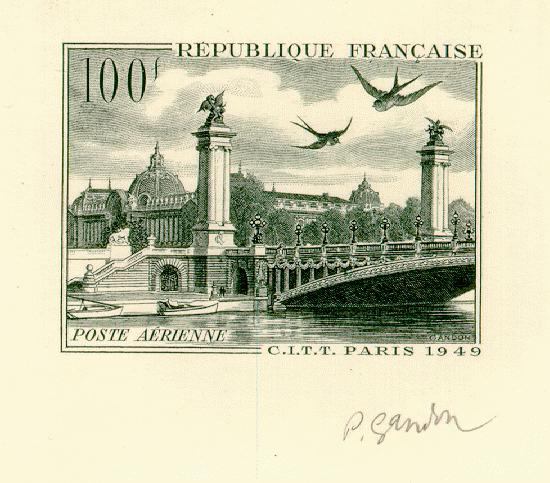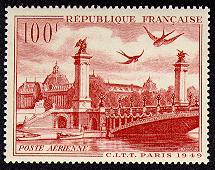 View of the Pont Alexandre across the Seine
---
Images © Copyright David Mills, 1998-2001